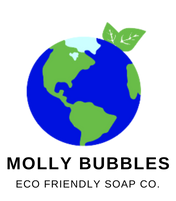 Hydra Mag -"Vanilla Blue Tansy" (Magnesium | Hyaluronic Acid | Vitamin A, B3, C & E Lotion)
Transdermal magnesium is such a powerful tool in the battle against magnesium deficiency. Considering most Americans are deficient in this highly important mineral- absorption through the skin is one of the best ways to obtain magnesium.
It's also interesting to note that magnesium deficiency is not easily diagnosed- which is why so many people operate with low-level chronic deficiencies. It is sometimes known to be the cause of symptoms such as eczema, allergies, headaches, anxiety and chronic pain — all of which may signify chronic magnesium depletion.
It's important to note: If your body's cellular magnesium levels are low and you apply magnesium lotion directly onto your skin, it may sometimes sting or tingle a little. This is not an allergic reaction—magnesium is found naturally in the body and is vital to good health.
The tingle sensation caused by magnesium lotion may feel uncomfortable for a while. However, once you have increased the magnesium levels in your body, the discomfort will slowly fade away after a week or two of regular application. As with anything if you're not consistently using the lotion, you most certainly will not get used to it.
*****Heat warning:
This lotion contains beeswax, so therefore it is a little bit more viscous than your typical lotion. It holds up in warm temperatures well. It's got the feel of more of an emulsified body butter. In extreme temperatures, it possibly may melt or deflate a bit. Should that happen -It can easily be remedied by putting it in the fridge for a few minutes to let it firm up again. Please note this is a lotion, not a body butter. A body butter would not retain the fluffiness after melting and being refrigerated again. A lotion (due to its emulsification process) will feel like a normal lotion should it deflate or separate and need refrigeration. 
This is scenario is highly unlikely (it would have to be upwards of 115F), but here at Molly Bubbles we always like to be fully transparent about potentials. PLEASE reach out if you need anything.  No inquiry is unimportant!
Size: 4 OZ JAR
Scent: Warm earthy notes of Blue Tansy with a sweet touch of buttery vanilla.
Ingredients: Magnesium chloride, distilled water, stearic acid, emulsifying wax, olive oil, mango butter, shea butter, hyaluronic acid, niacinamide (vitamin b3), beeswax, vitamin e oil, essential oil blend (Blue tansy and natural vanilla), natural preservative, glycerin, castor oil, vitamin C extract & vitamin A.
Hydra Mag -"Vanilla Blue Tansy" (Magnesium | Hyaluronic Acid | Vitamin A, B3, C & E Lotion)
Best butter!
This is my favorite! Love the blue tansy magnesium butter ♥️thank you so much 😊
BEST THING IN THE WORLD
Must read description of what size and quantity your buying. My left arm I fell on several years ago and the muscle is hurting now, nothing was helping 3 small coats of this an the pain is gone.