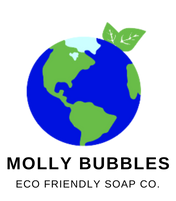 Curly Beauty (Cocoa Butter | hyaluronic acid | Collagen | Argan Oil Curl cream)
This curl cream was made with all the "Curlies" in mind.  Use this cream on wet or dry hair to style and define your curls. The luxurious hyaluronic acid, collagen, butter and oils in this formula will help keep your hair moisturized and supple, while also showing off those ringlets you love.
We added hyaluronic acid and collagen to this formula for an extra hydrating boost.
Scent: Natural cocoa butter scent
Each jar contains 3 oz of product (We don't ever water down our products. As with all of our products, you'll find a little goes a long way!)
Ingredients: cocoa butter, distilled water, shea butter, emulsifying wax, stearic acid, mango butter, olive oil, jojoba oil, carrot seed oil, preservative, DL - Panthenol, hydrolyzed silk, hyaluronic acid, argan oil, vitamin e, marine collagen, polysorbate 80.
Molly scores again!
I almost always straighten or pull my long hair up because my curls have a mind of their own and a weird sense of humor! This product helped me tame my curls and create a cute style, all the while providing hydration! So many hair compliments came my way!! Love this product and highly recommend it to anyone with even an ounce of wave in their locks!
Stands up to "high end" curl product
I've used pretty much every curl product out there that promises to maintain your curl, from drugstore to high-end. This blows them all out of the water. I put it in with wet hair and let it dry and my curl pattern is beautiful. I don't even have to refresh the next day. I sing this product's praises to everyone. I won't use anything else now. Customer for life!
A+++
I made sure to test this out for a full week with two methods. I used it on wet hair straight out the shower and let it air dry. Kept my curls in tack all day. So shiny and very minimal frizz. I also used a small pea sized amount to refresh my hair during the day. The humidity didn't stand a chance lol. PLEASE EVERYONE give this a try. You won't regret it.