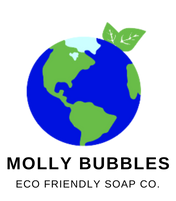 Vanilla Twighlight (Magnesium | Collagen | Silk | Reishi mushroom Lotion)
Transdermal magnesium is such a powerful tool in the battle against magnesium deficiency. Considering most Americans are deficient in this highly important mineral- absorption through the skin is one of the best ways to obtain magnesium.
It's also interesting to note that magnesium deficiency is not easily diagnosed- which is why so many people operate with low-level chronic deficiencies. It is sometimes known to be the cause of symptoms such as eczema, allergies, headaches, anxiety and chronic pain — all of which may signify chronic magnesium depletion.
It's important to note: If your body's cellular magnesium levels are low and you apply magnesium lotion directly onto your skin, it may sometimes sting or tingle a little. This is not an allergic reaction—magnesium is found naturally in the body and is vital to good health.
The sting or burning sensation caused by magnesium lotion may feel uncomfortable for a while. However, once you have increased the magnesium levels in your body, the discomfort will slowly fade away after a week or two of regular application. As with anything if you're not consistently using the lotion, you most certainly will not get used to it.
** It's important to know that I do not make claims when it comes to my products (that would be classified as a drug if I did). This is merely informational to educate on the benefits of magnesium :).

Scent: Vanilla & Lavender (essential oil natural fragrance blend)
Ingredients: Magnesium chloride (with MSM - methylsulfonylmethane), glycerin, distilled water, stearic acid, emulsifying wax, olive oil,  cocoa butter, mango butter, shea butter, beeswax, vitamin e oil, champagne extract, blueberry extract, optiphen (preservative), collagen, reishi mushroom extract, lavender essential oil, natural fragrance, carrot seed,hibiscus extract, cucumber seed oil, elderberry extract, dragon fruit extract, bamboo extract, honeyquat, calendula, resveratrol, carob extract, hydrolyzed silk, mica.