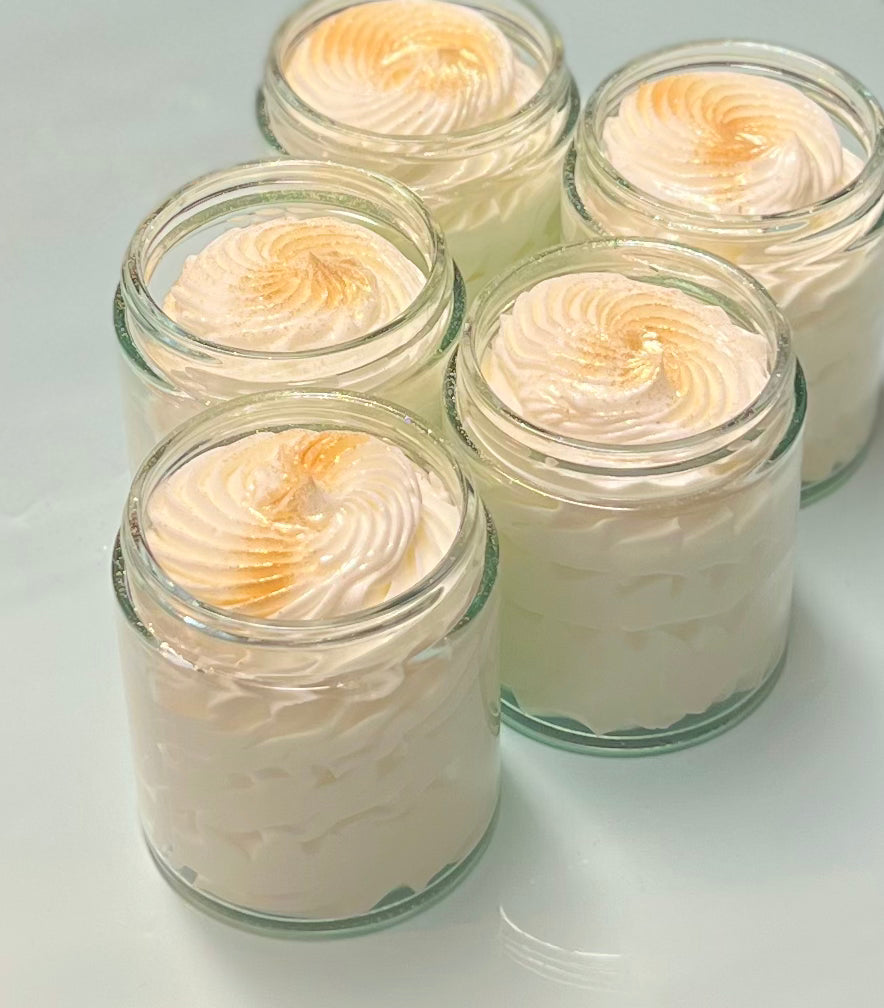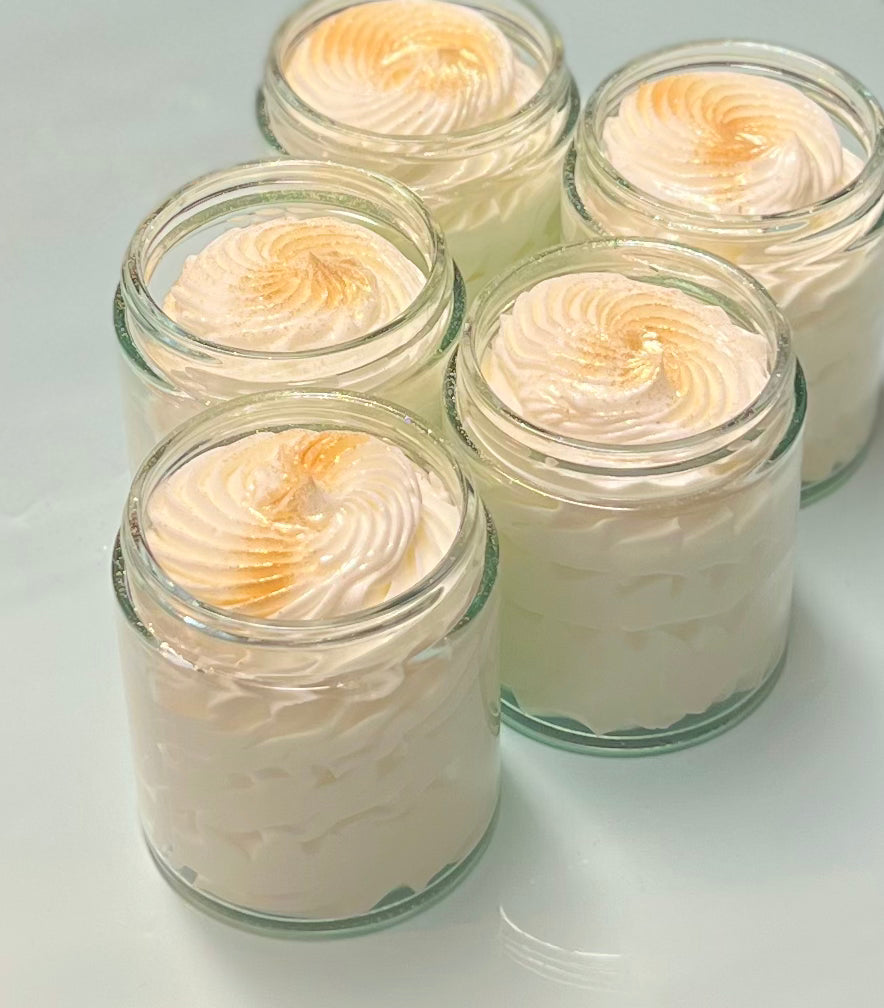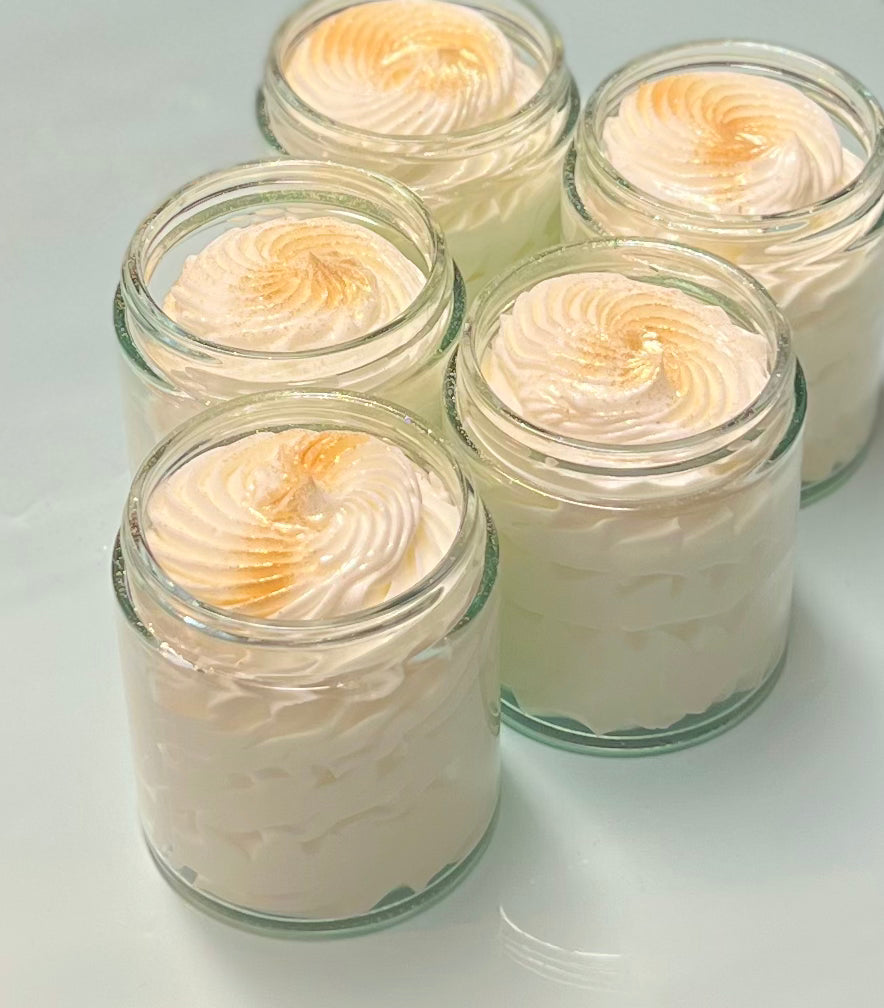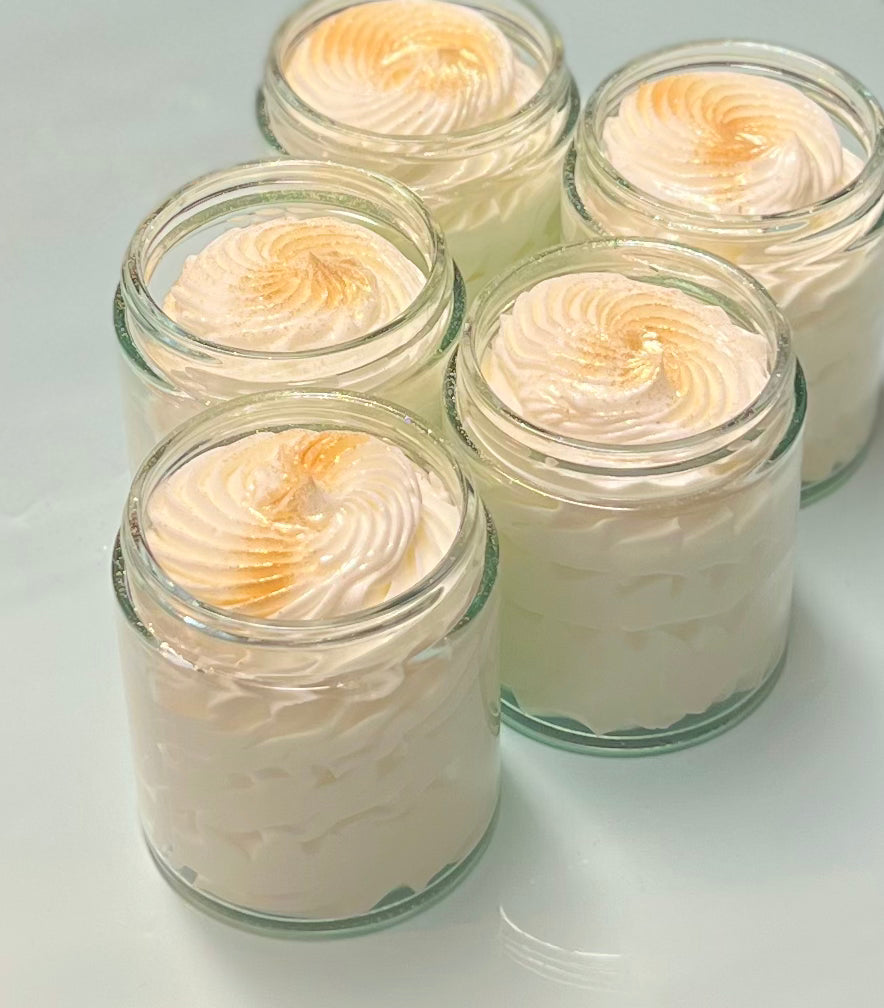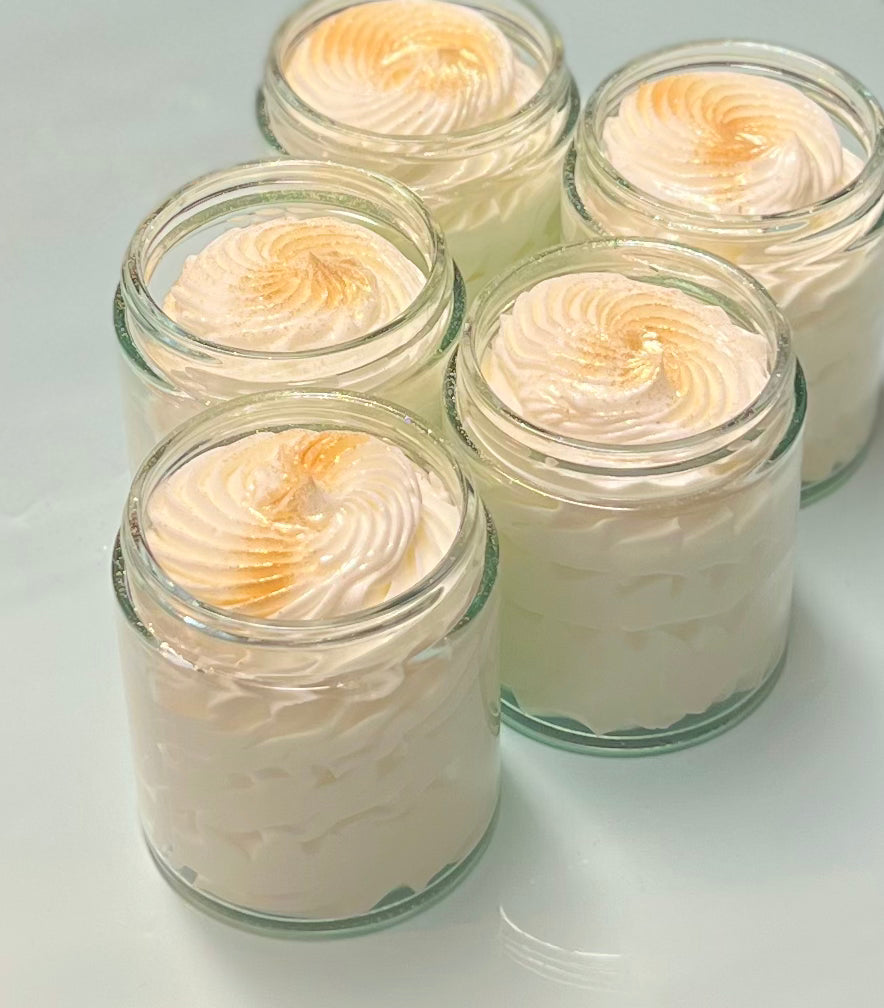 Vanilla Sparkle-(Hyaluronic acid| Vitamin E | Castor oil Lotion)
Scent notes of: smells like a warm vanilla cupcake!
After using hyaluronic acid your skin should feel more hydrated, soft, and plump immediately upon application. If you use it consistently for up to 8 weeks or more, you should start to see improvements in skin elasticity and skin smoothness as well. 
Our 'Hydrate Me!' formula is comprised of 5% hyaluronic acid which is huge! This ensures maximum moisture absorption for intense hydration and skin barrier protection. 
Directions for use: apply all over as needed twice daily. This was specially formulated to use all over your body to keep you feeling soft. This formula is also gentle enough to use on your face!
This is 4 oz. of product (listing is for 1 jar)
Ingredients: Distilled water, stearic acid, emulsifying wax, olive oil, mango butter, shea butter, hyaluronic acid, beeswax, vitamin e oil, optiphen plus (preservative), glycerin, castor oil, natural vanilla fragrance, biodegradable glitter.
This scent smells so good! I love the jar and the added touch of mica shimmer and the cute butterfly on the lid of the jar! I love all the little extra things you do for your customers! Another favorite added to my collection! Thanks Molly!