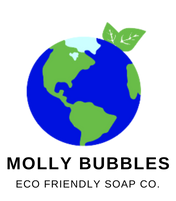 Silken Honey & Oats (Shea butter | Silk | Raw honey | Oats shampoo bar)
Scent: Warm toasted oats, milk and honey! It will be your new favorite in no time. (Oatmeal milk and honey)
This is the only shampoo formulation I will ever use on my own hair ever again!  The best part is - this shampoo bar works on all hair types. 
I attribute it much to the added extra TLC of adding ingredients that actually work with our hair... not against it. Ditch the plastic bottles in the bathroom and try this zero waste bar.  I can almost guarantee you won't go back!
Be sure to go grab the matching conditioner bar! Conditioner is so important for our hair as it smooths out the hair's cuticle layer, leaving a protective layer on top of each strand. This helps to protect them against the environment and heat from hot water and styling tools. Less damage means your hair will look silky and shiny for longer.
2.5 oz bar (depending on how you use this bar - it could last you several months)
Ingredients: sodium cocoyl isethionate noodles, sodium lauryl sulfoacetate, cocamidopropyl betaine, emulsifying, wax, shea butter, sodium lactate, silk amino acids, phthalate free fragrance, optiphen, raw honey & colloidal oats.
This is a still sulfate, paraben, pthalate & formaldehyde free shampoo =).
BETTER THAN SALON
I have been color treating my hair for over a year now and this stuff has made my hair SO soft and my scalp so clean!! It's so much better than the 90 dollar shampoo I buy at the salon.