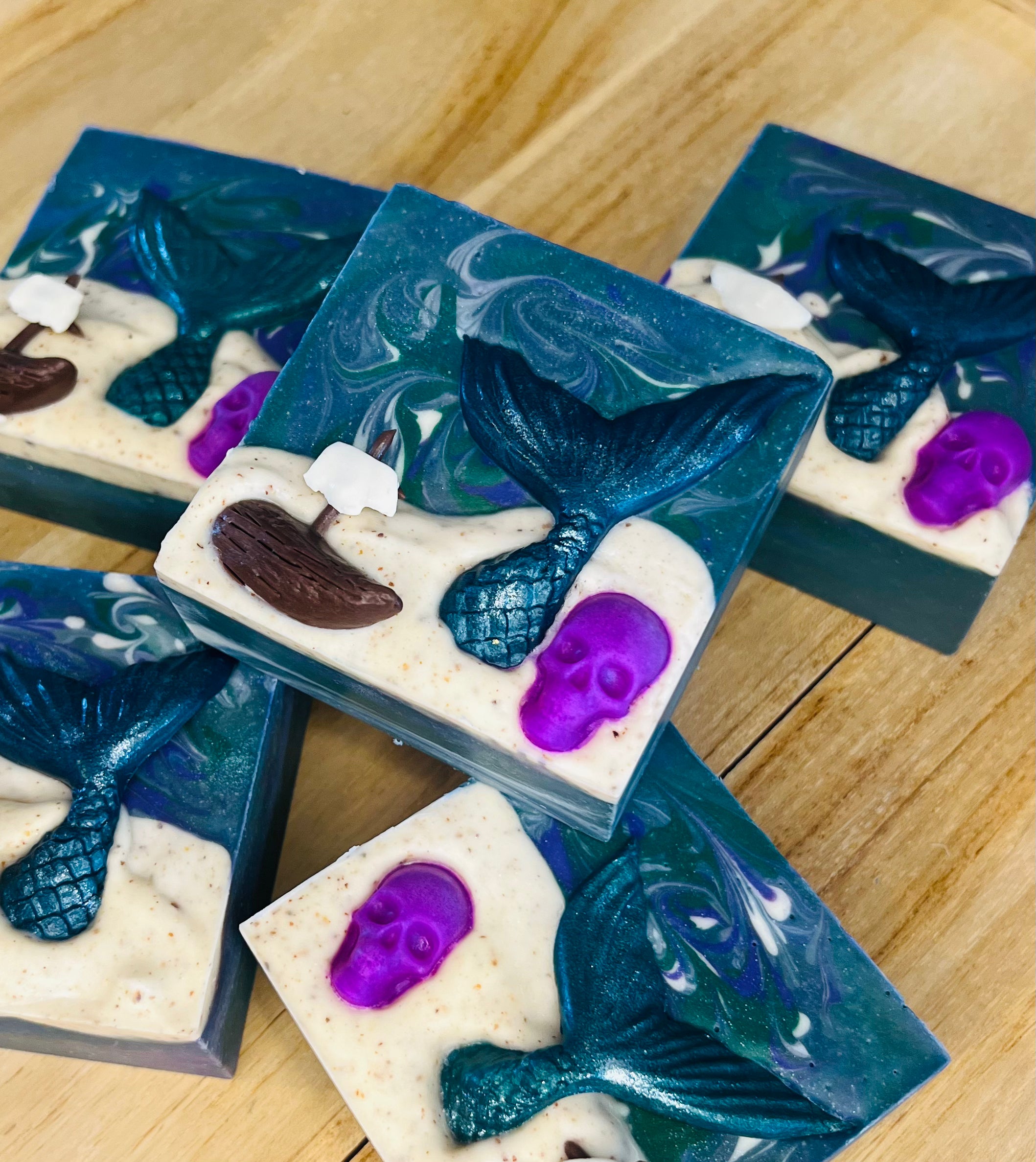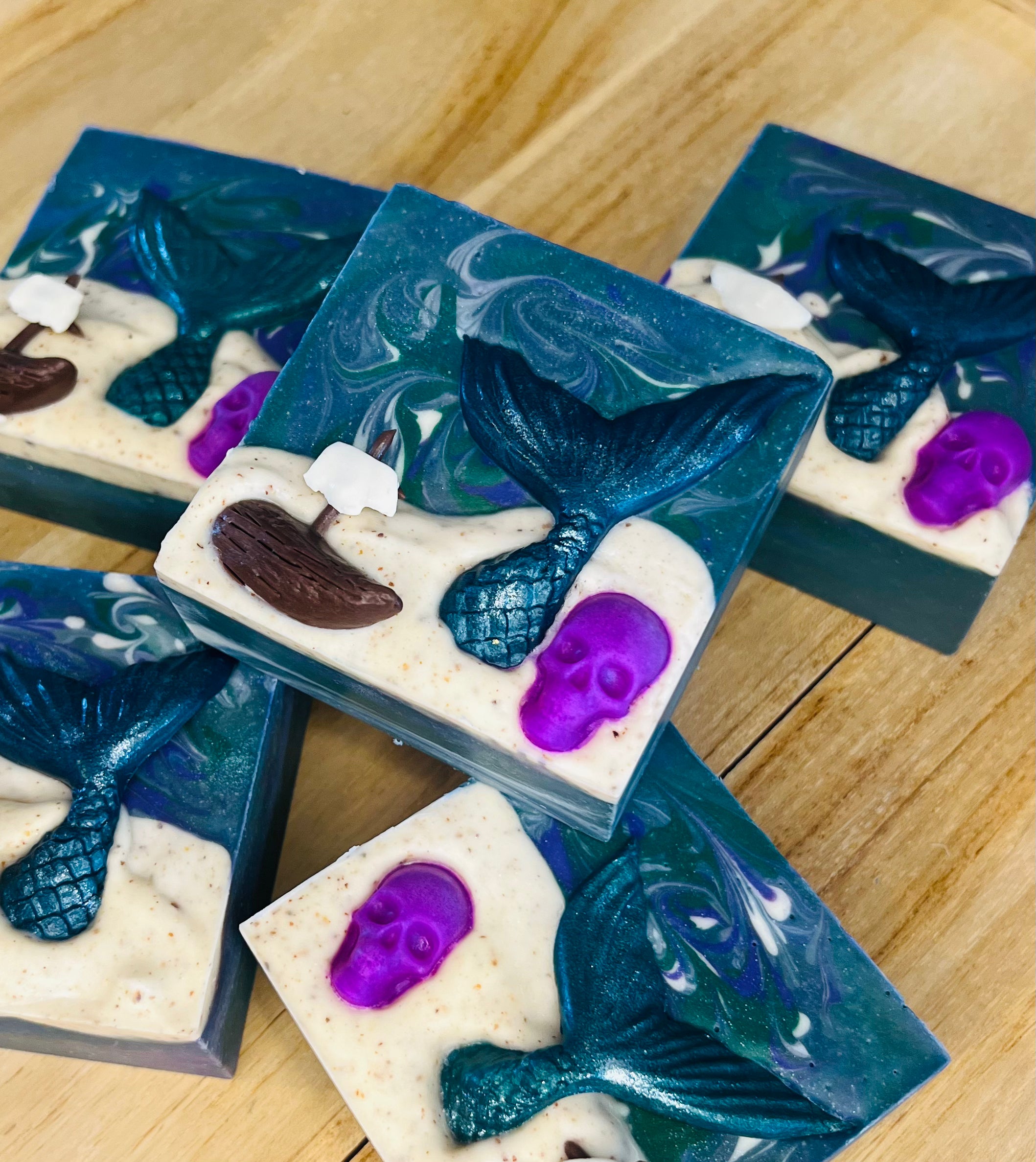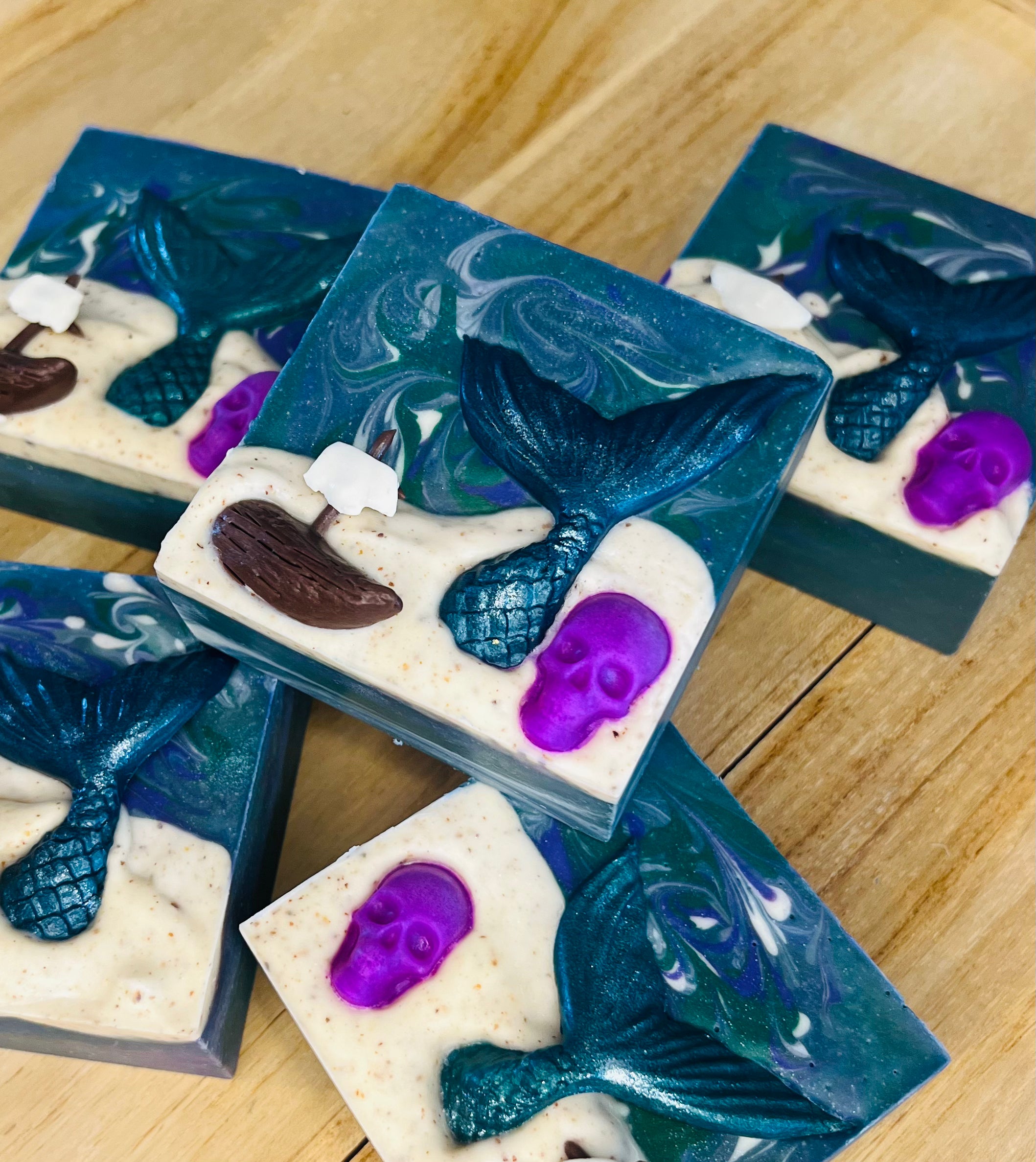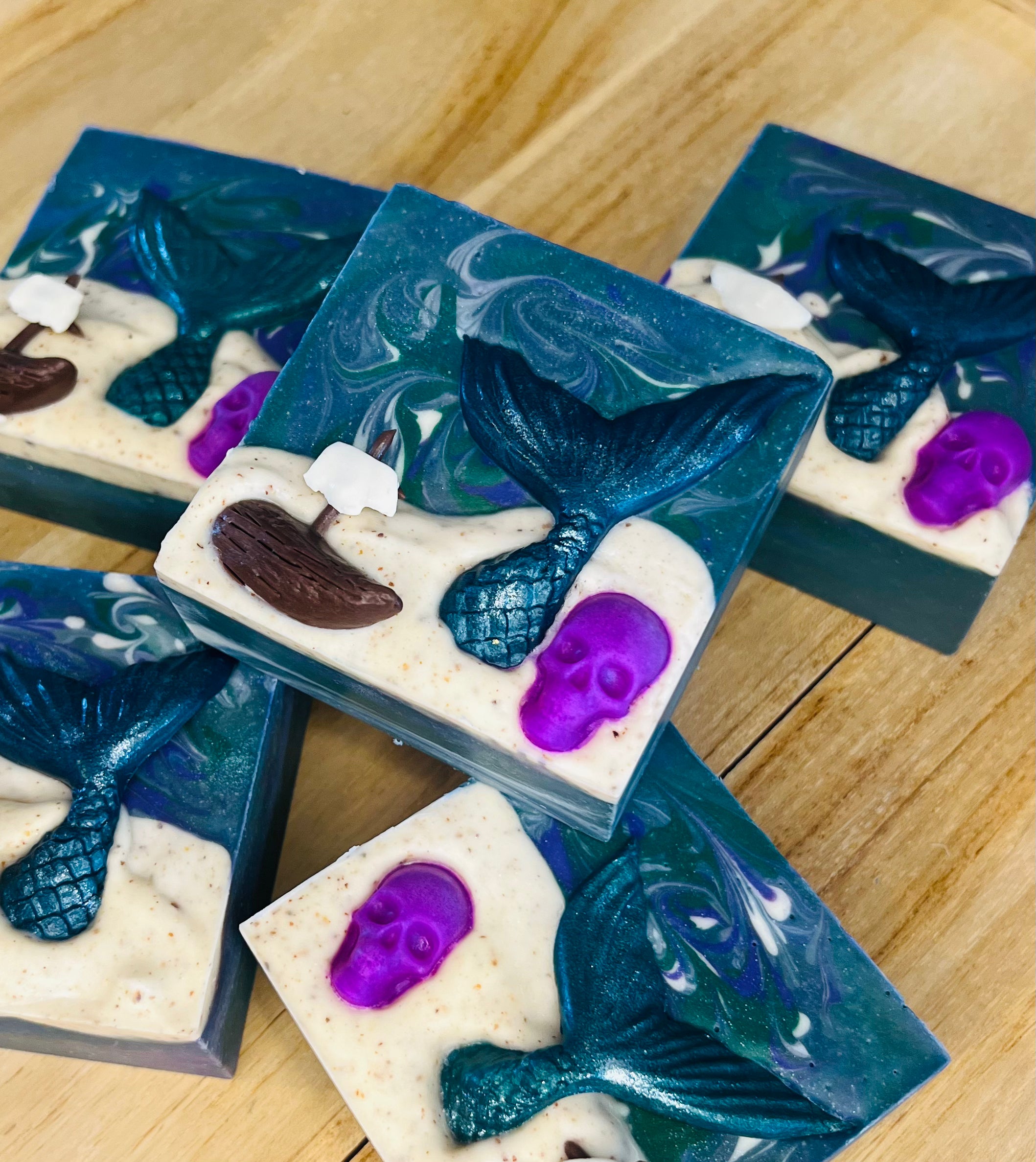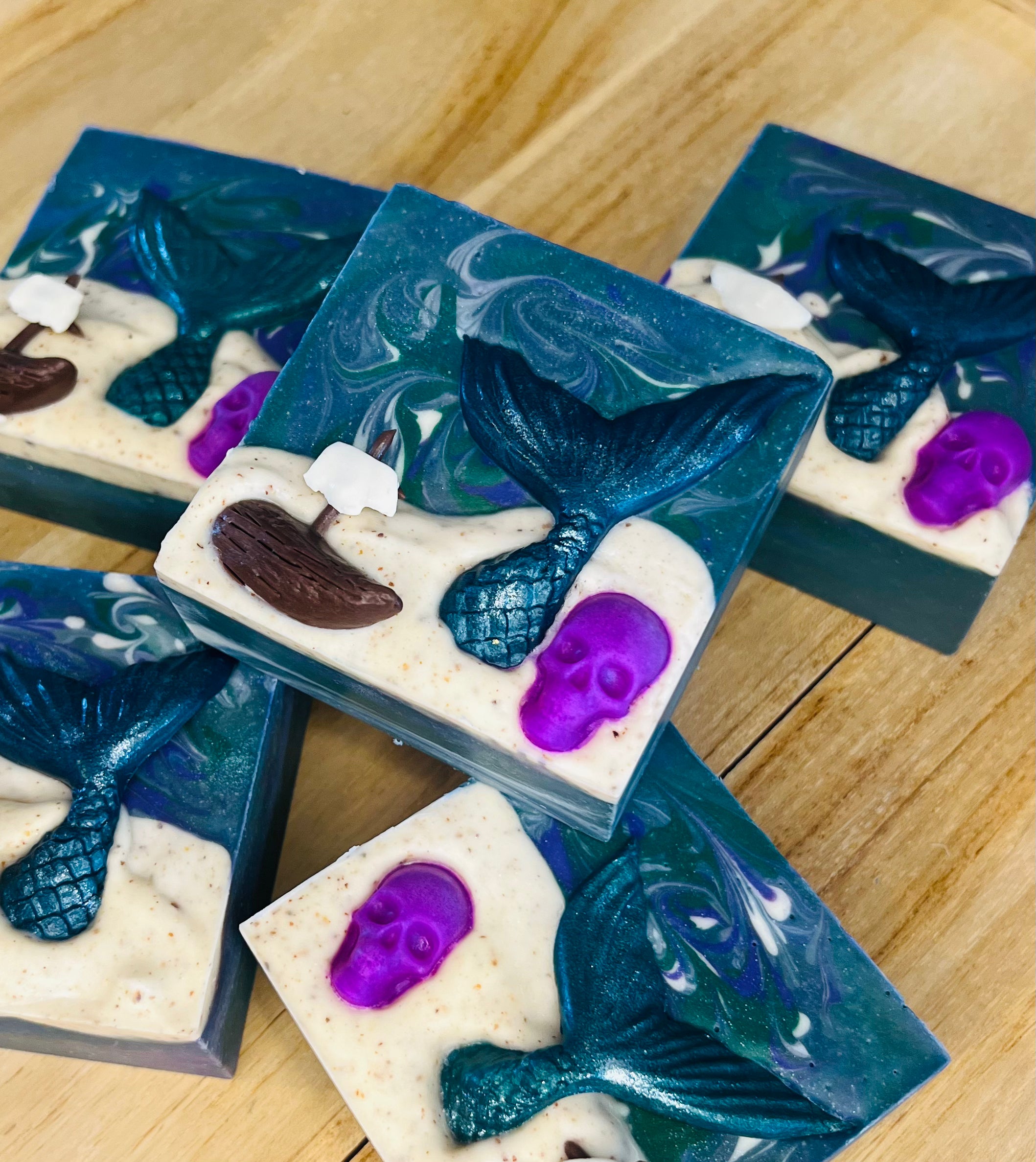 Shipwrecked (Goat Milk | Cocoa butter | Ground flaxseed | Light exfoliating soap)
Scent: English ivy, jasmine, neroli, musk, fern moss. (Jade) 
I don't think I've ever had so much fun with a design before. From everything from colors to the scent - this soap has it all! each embed was made by hand with cold process soap dough, so we truly hope you enjoy the uniqueness of each one!
Each Soap is approx. 6.5-7 oz.
Ingredients: Goat milk, olive oil, tallow, coconut oil, cocoa butter, shea butter, castor oil, phthalate free fragrance, ground flax seed, zinc oxide, mica.