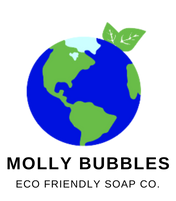 Scotch 🥃 Whiskey (Goat milk | Cocoa butter | carrot puree | Raw honey | Exfoliating soap)
Scent: Italian bergamot, vanilla bourbon, Scotch whisky, cigar, cedarwood.
Scotch whiskey is back, and she's better than ever! This fan favorite is now made with 100% goat milk and a beautiful two toned design. These are the larger 5.5 - 6 oz bars, so they're great for bigger hands. Or cut them in half for those smaller hands =).
Each bar is approx. 5.5 oz.
Ingredients: goat milk, olive oil, coconut oil, tallow, castor oil, Cocoa butter, phthalate free fragrance, carrot puree, raw honey, ground flaxseed, activated charcoal.
Scotch whiskey
Love the smell of this soap. At first I wasn't sure if I would like the exfoliation, but it wasn't as rough as I thought it would be. An excellent bar to add to the rotation. Thanks Molly!
Smells amazing!
I adore the scent of this soap and the exfoliating power is soft but extremely effective. I have flaky skin from sunburn and this makes everything feel baby soft!