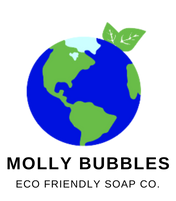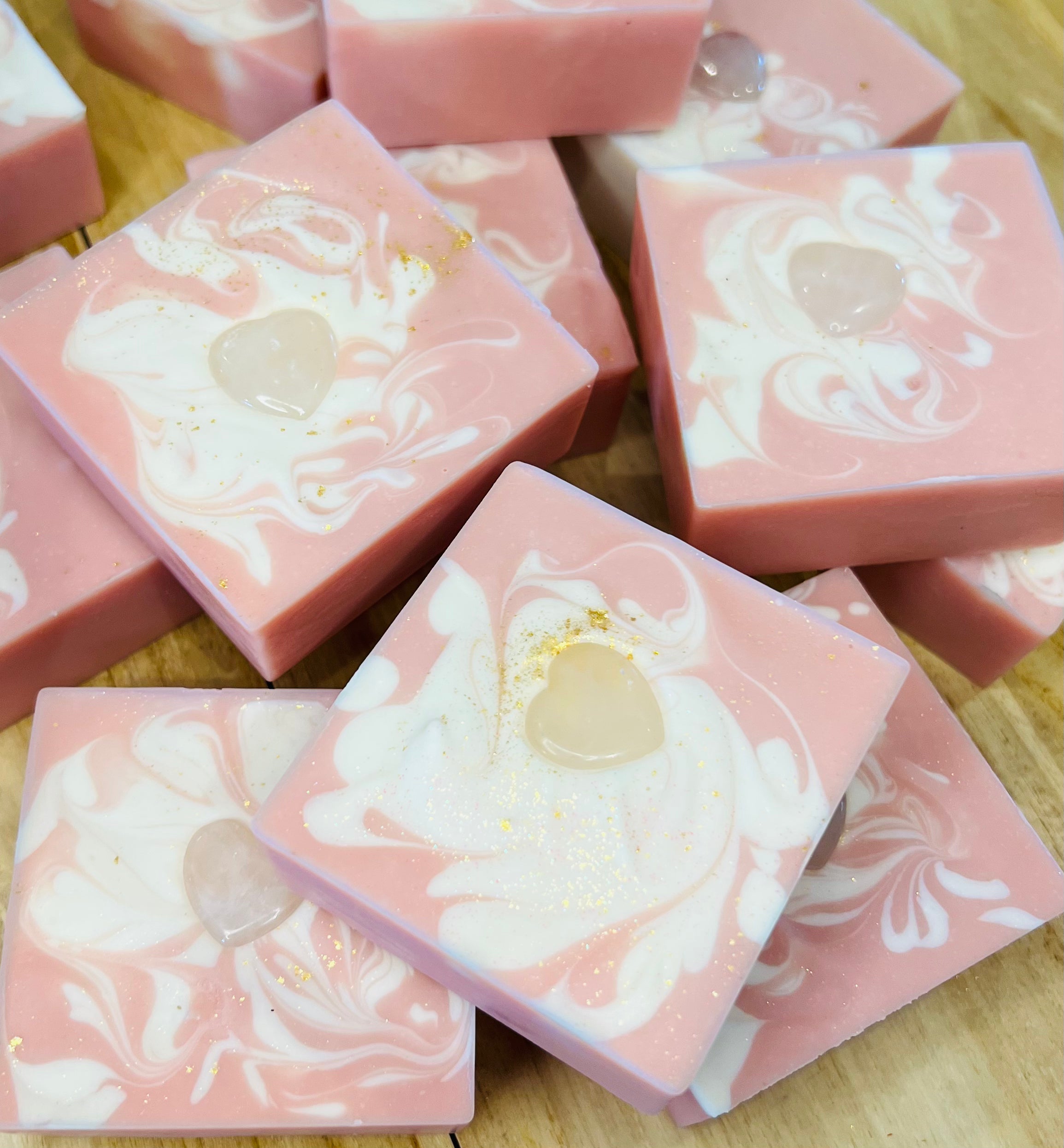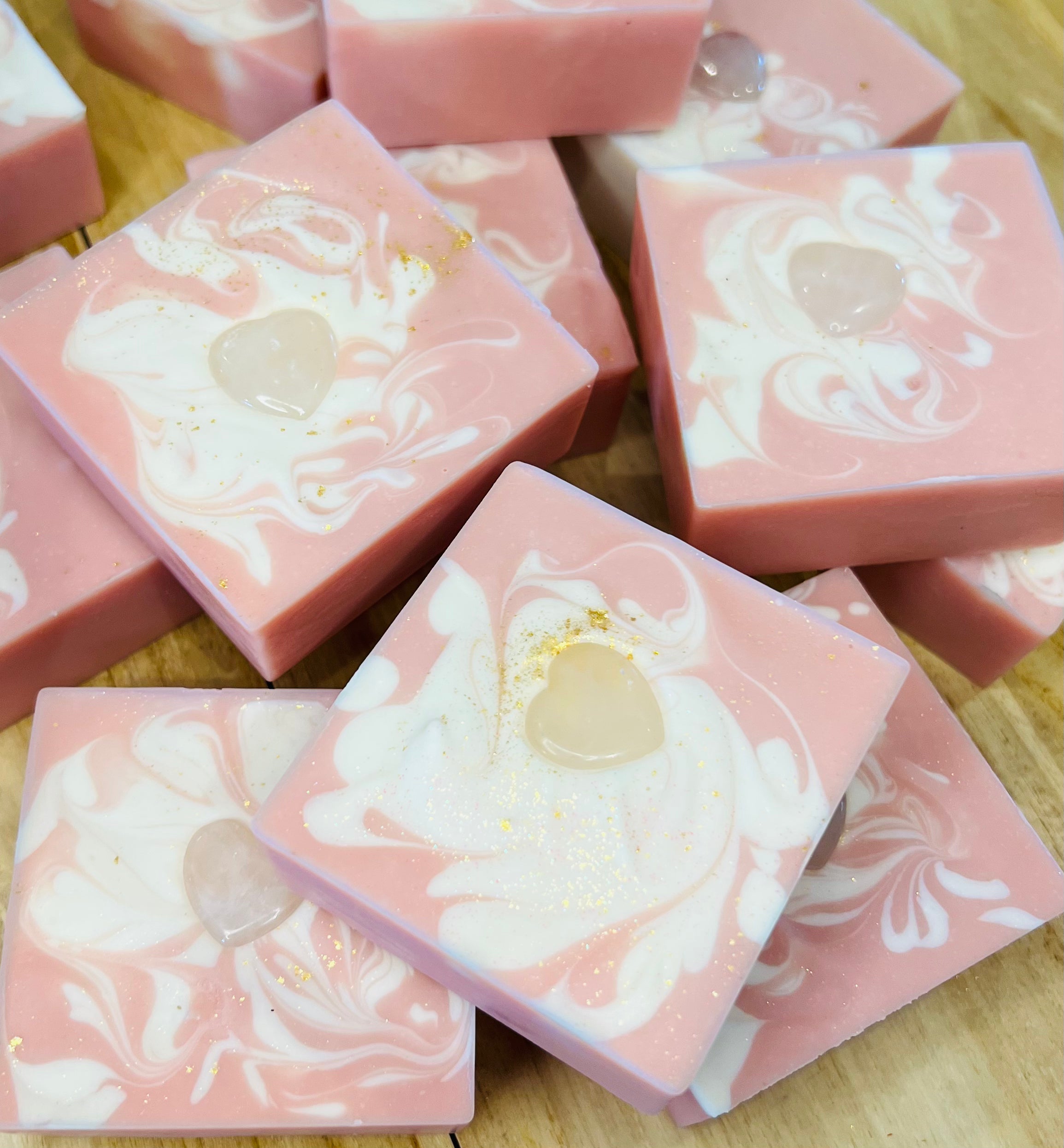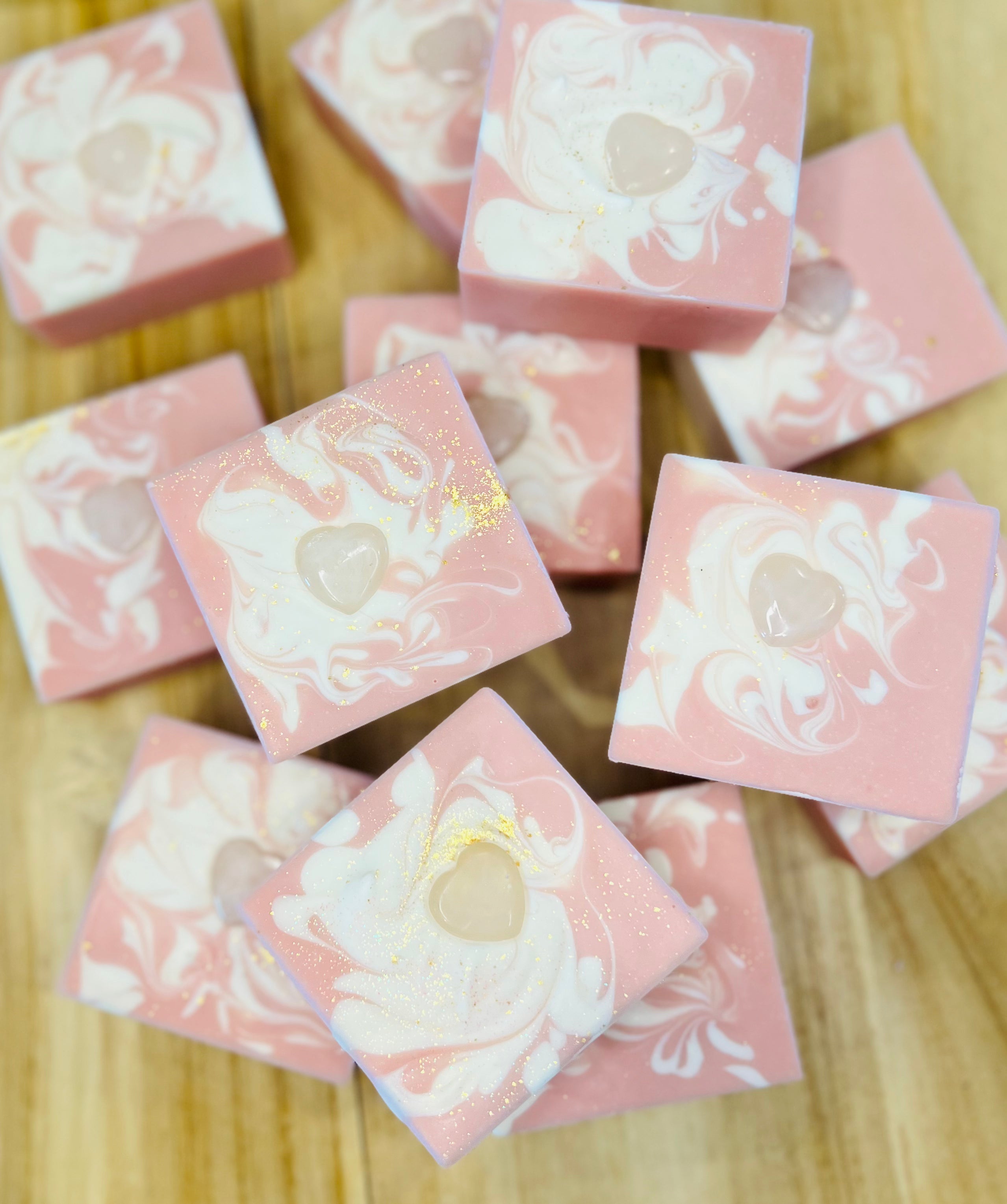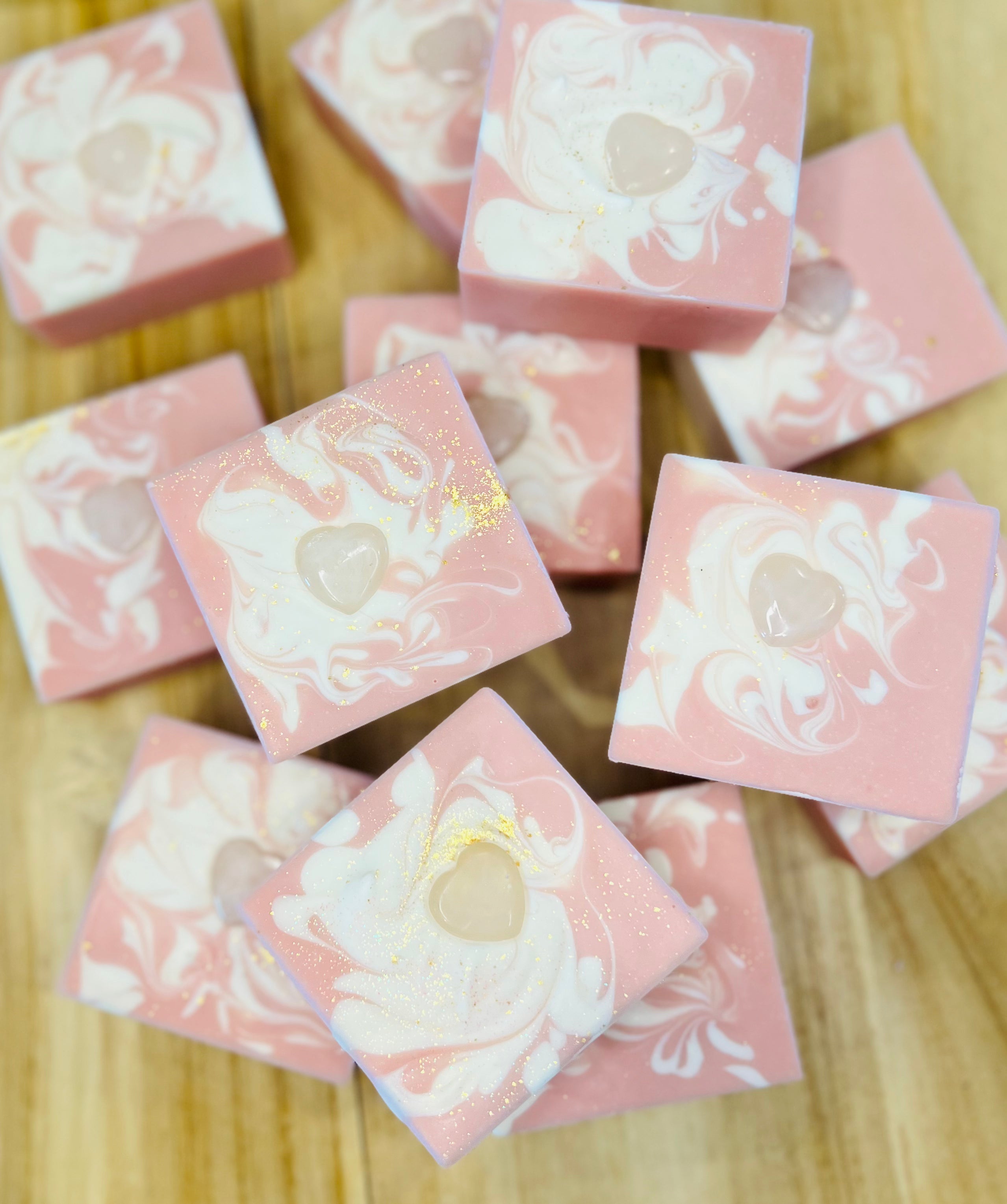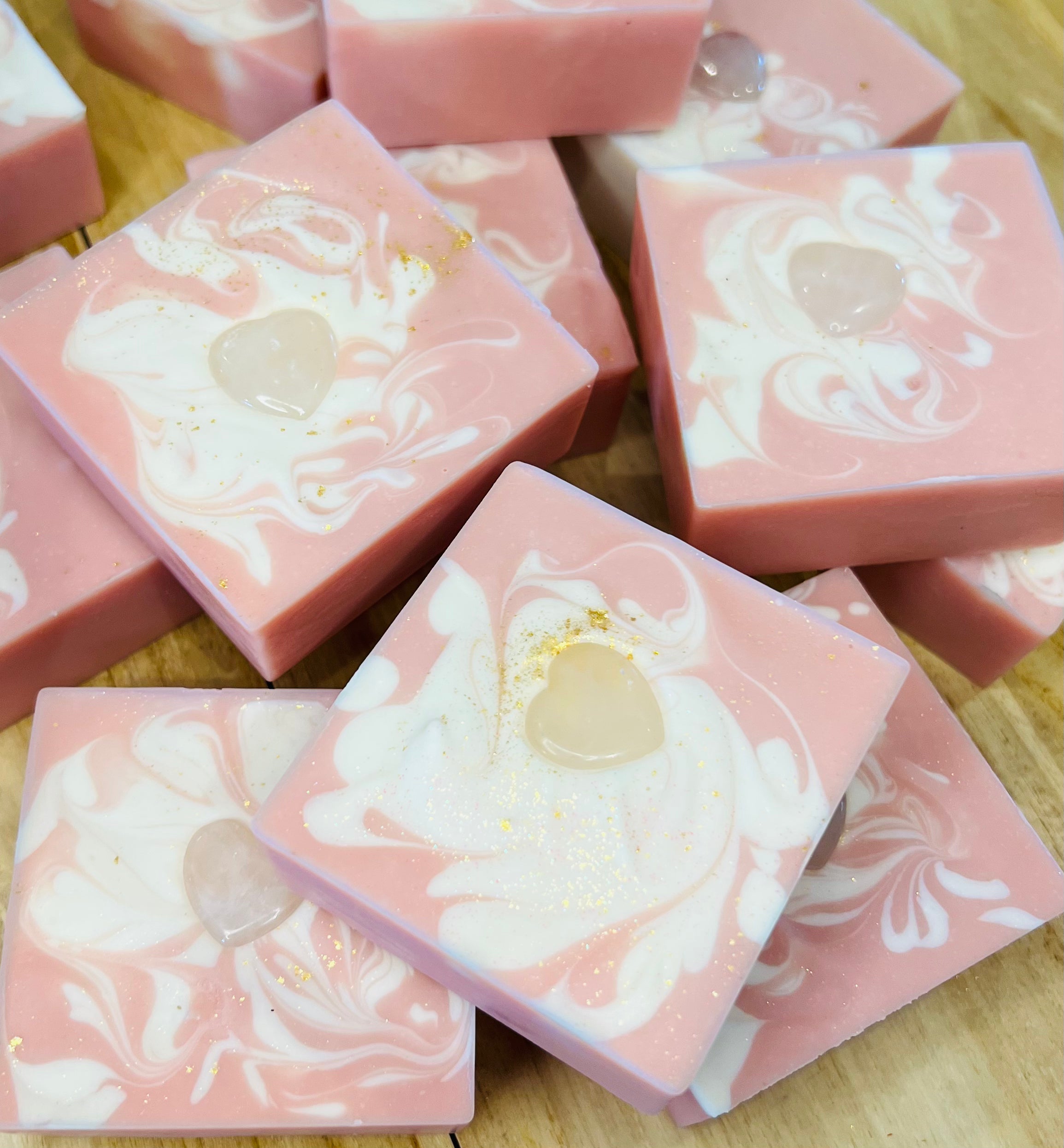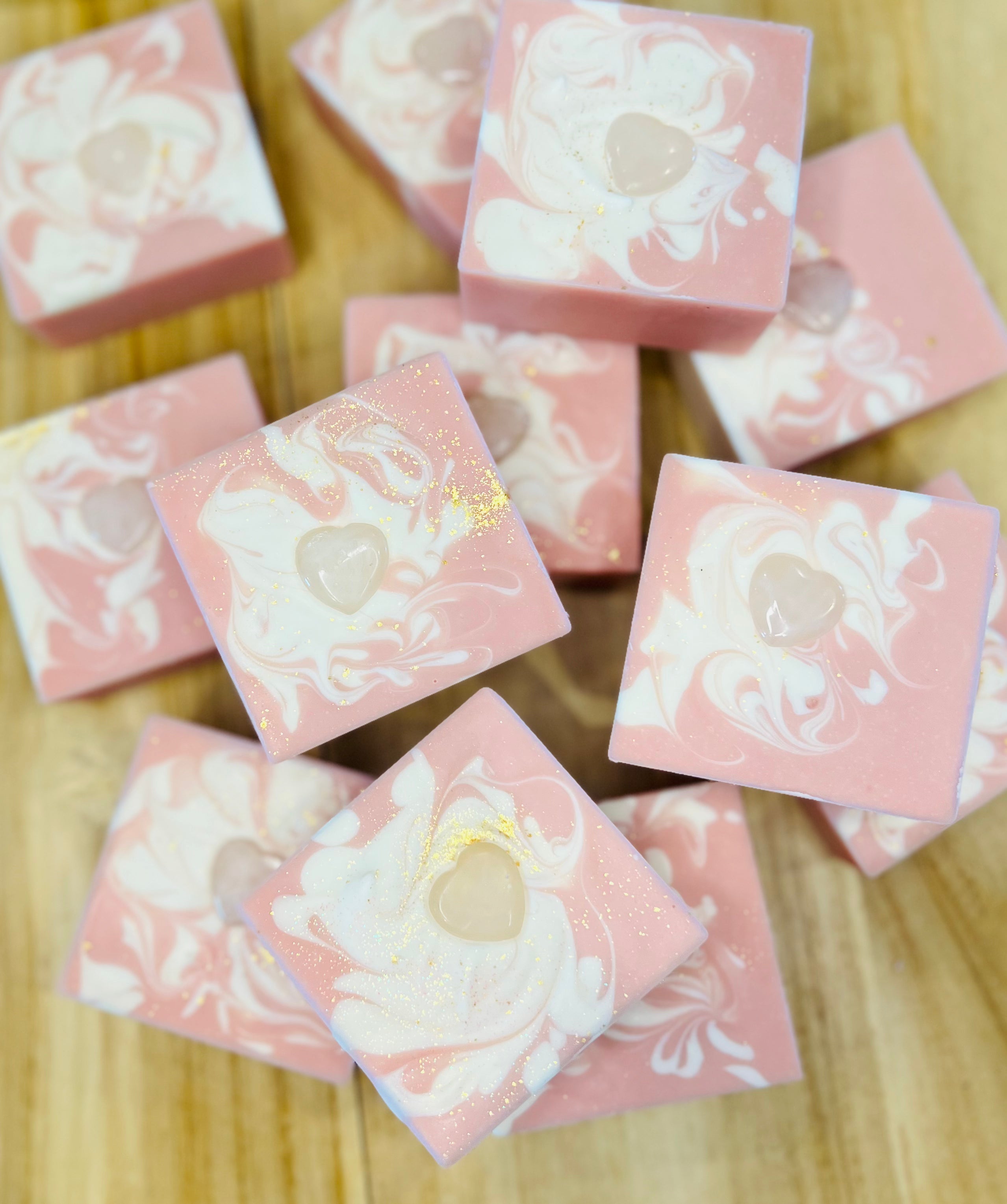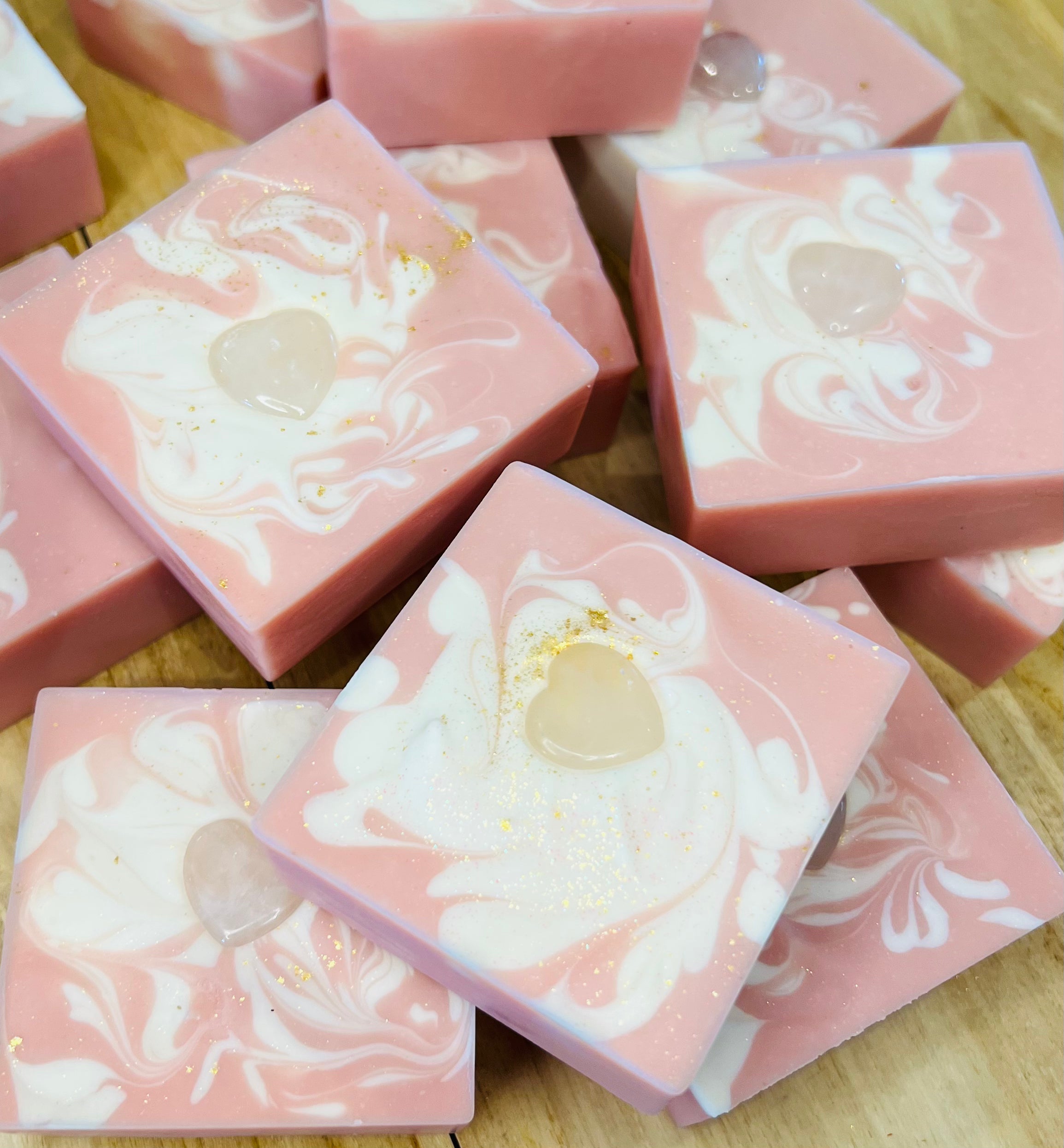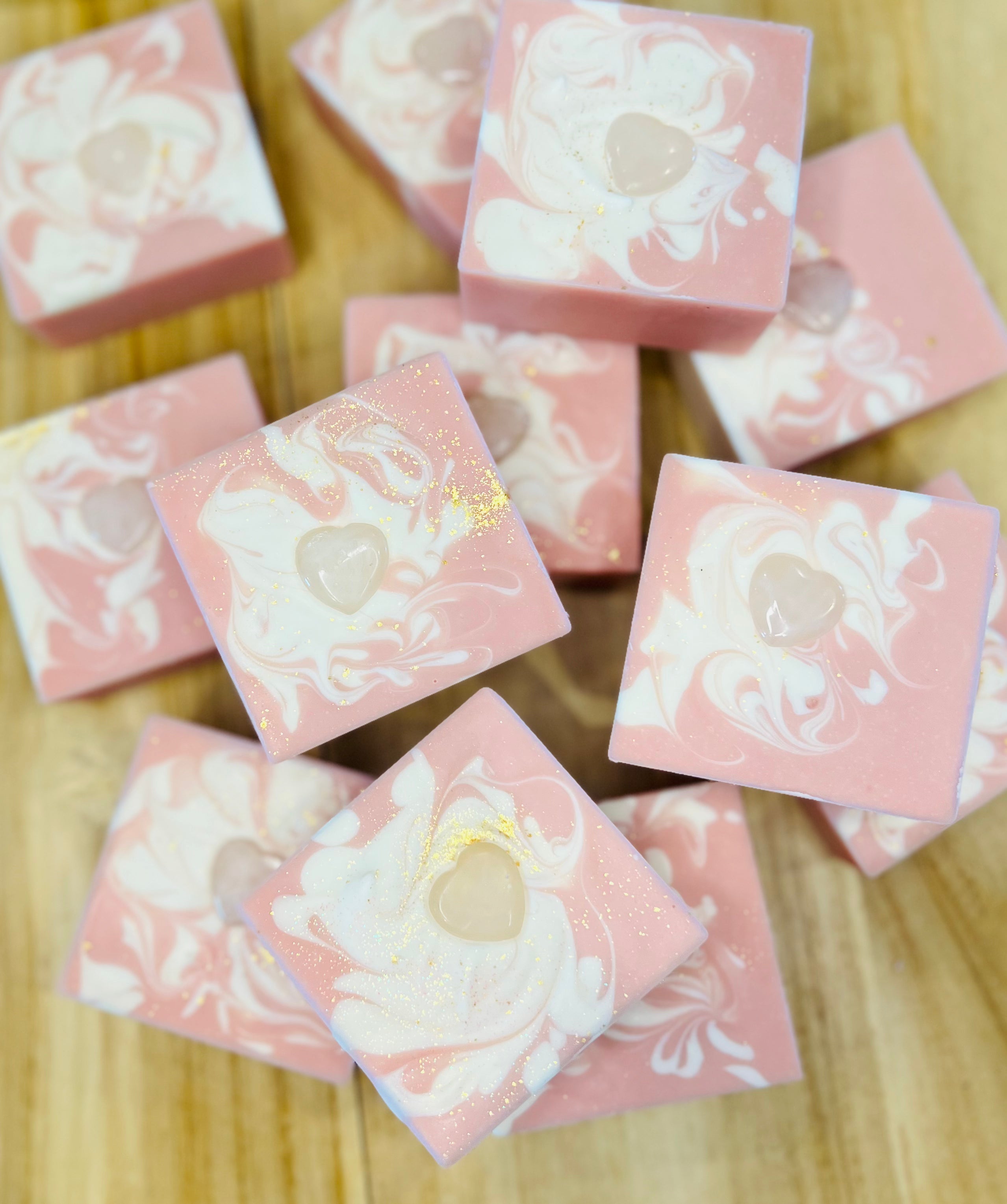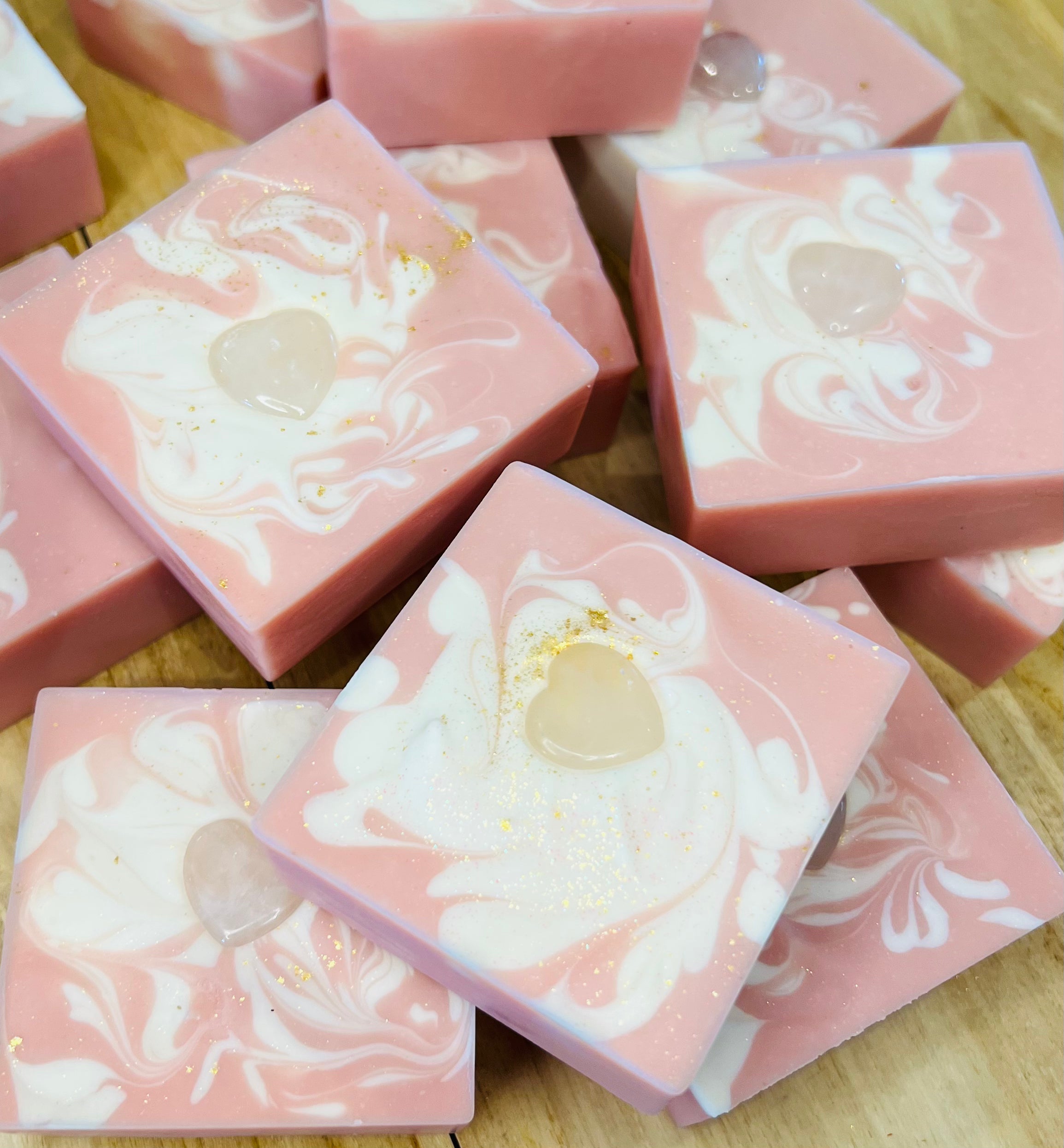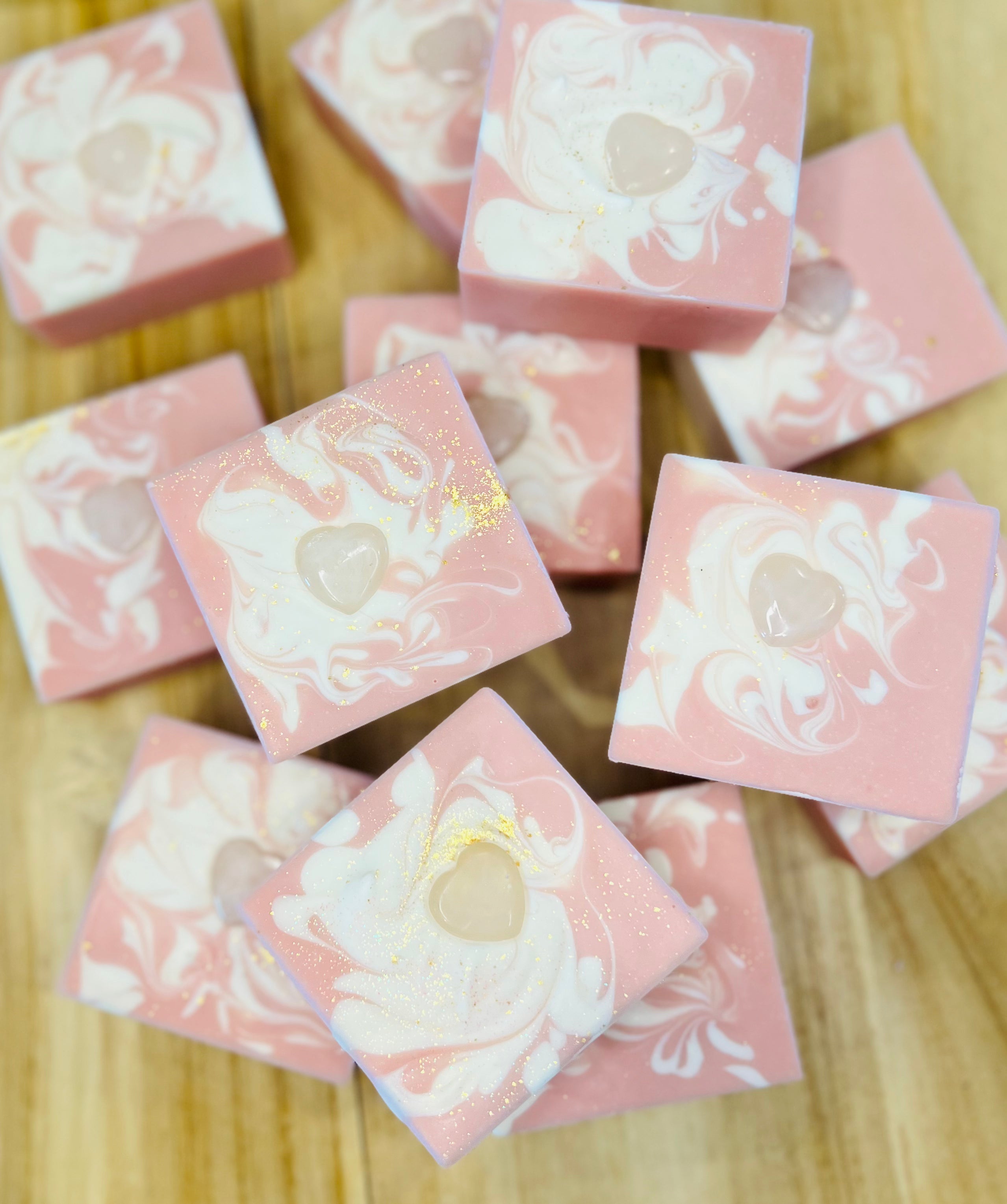 Rose quartz (Real Crystal on top! | Goat milk soap)
Scent: This is a bright and citrusy twist on a traditional rose fragrance. You'll love the notes of bergamot, orange, grapefruit, dried rose petals, jasmine, sandalwood, and musk. 
This soap is meant to capture the essence of the crystal Rose Quartz. Rose Quartz is thought to purify and open the heart at all levels to promote love, self-love, friendship, deep inner healing and feelings of peace.
Each soap comes with 1 rose quartz heart.
The soap is approx. 5 oz.
Ingredients: Goat Milk, olive oil, tallow, coconut oil, cocoa butter, shea butter, castor oil, phthalate free fragrance, mica, zinc oxide and biodegradable glitter (top only) Rose quartz crystal (Please remove crystal before use!).
You've gotta try this soap
This is by far my favorite scent! I use this soap daily and it's a plus that my skin feels amazing too. Love the care and ingredients that Molly uses in all her soaps and lotions.
Love this
I adore the smell and love how good my skin feels after I use it
Best Rose Scent !
I'm always skeptical of anything rose scented but let me tell you this is not your typical rose. The fruity notes really blend so well with the floral. LOVE LOVE LOVE !
Rose Quartz
The rose quartz is easily my favorite scent! I have the body butter, the whip and the soap. I love them ALL! Molly uses high quality ingredients, and it shows! I'm definitely a customer for life