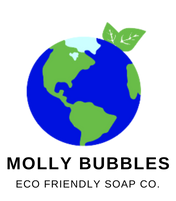 Radiant Orchid (Hyaluronic acid| Collagen | Niacinamide | Silk | Elderberry Lotion)
Scent: Sophisticated florals brightened with a touch of citrus and backed by warm, exotic woods and herbs (Radiant Orchid)
After using hyaluronic acid your skin should feel more hydrated, soft, and plump immediately upon application. If you use it consistently for up to 8 weeks or more, you should start to see improvements in skin elasticity and skin smoothness as well. Marine collagen is known for replenishing collagen levels in the skin by stimulating elastin protein fibers that keep the skin looking fresh and hydrated!
Our 'Hydrate Me!' formula is comprised of 3% hyaluronic acid. This ensures maximum moisture absorption for intense hydration and skin barrier protection. These highly effective ingredients combined with champagne extract, silk, resveratrol and elderberry extracts will ensure you're feeling hydrated all day.
Directions for use: apply all over as needed twice daily. This was specially formulated to use all over your body to keep you feeling soft. This formula is also gentle enough to use on your face!
This is 3 oz. of product in a 4 oz. jar.  
Ingredients: distilled water, olive oil, emulsifying wax, mango butter, shea butter, optiphen (natural preservative), vitamin e, phthalate free fragrance, champagne extract, blueberry extract, hyaluronic acid, collagen, niacinamide, hydrolyzed silk, carrot seed oil, cucumber seed oil, reishi mushroom extract, elderberry extract, mugwort extract, calendula extract, hibiscus extract, argan oil, dandelion extract, mica.