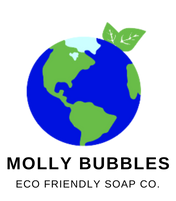 Pink Luster (Aloe Vera | Glycerin | Hyaluronic acid | Hydrating Skin Oil)
It's that time of year for some fun in the sun!
I made this fun light pink oil with after sun care (and more!) in mind.
Aloe vera is one of the most soothing plants on the planet for our skin.  In oil form - it becomes the best of both worlds.  Because oil doesn't hydrate by itself (it only seals in moisture)- I also added glycerin, DL panthenol and our favorite hyaluronic acid to this formula to make it one beautiful complete oil. You'll find a little goes a long way, and you won't feel greasy. Just amazingly soft! (PRO TIP: dab some on your hair for those extra dry days!)
Scent: This scent brings me back to The North Shore of Oahu. You'll be salivating over the sun kissed blend of juicy coconut and citrus. Beautiful fruity notes of pineapple and pear on a soft base of vanilla bean will take you back to the beach in a snap! ( this is a 100% natural fragrance) 
Each bottle holds 2 oz of product.
Ingredients: Aloe vera oil, DL - Panthenol, Glycerin, Hyaluronic acid, natural fragrance, shimmer mica.