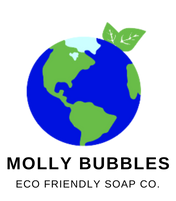 Night Violet (Roll on perfume | phthalate free | paraben free)
Scent: notes of bergamot, lemon, cucumber water, violet, and jasmine. (Night Violet)
These small bottles are absolutely perfect for travel, your purse, or even a space saver in the bathroom!  The best part is- they are phthalate and paraben free.  And pure roll-on oils such as these last longer than spray perfumes because sprays have alcohol and other additives.
Each bottle holds .3 oz of product.
Ingredients: Jojoba oil, phthalate free fragrance, botanicals.
Luxurious perfume oil
I'm slowly becoming a floral lover with complex fragrances like this. Perfect mix of floral base notes with dark bottom notes to round out an exquisite scent. I was out of the house for less than 2 hours, where I received three compliments on this perfume.
Oil perfumes are notorious for not being very long-lasting. However, with the skin loving jojoba and the fragrance, this lasts a number of hours and it has not been something I've become scent blind to.
I'll take one of everything in night violet please
Love this perfume oil!!
The Night Violet perfume oil is so nice! The scent lasts without being overpowering. I just roll it on my wrists and neck and I'm good all day! I'll definitely purchase more of Molly's perfume oils.