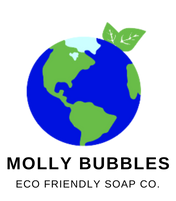 Melt Away Cleansing Balm | Make up Remover (All natural- made with Purple Brazilian clay)
*slight melting may occur with the heat. The product is still good! Simply shake and refrigerate for about 10-20 minutes and you'll have a beautiful cleansing balm!
This cleansing balm was 2 years in the making and I'm happy to say the end result speaks for itself.
I must admit I haven't enjoyed wearing make up these days simply because of the intense removal process.  Make up has really progressed into long wear- so simply washing our face with soap and water just doesn't cut it anymore. 
Cleansing wipes seem to do the job but not without using 4 or 5 to remove an entire face of make up. Plus, think about all that single use waste and plastic container & wrappers.
Balm cleansers utilize oils and emollients to actually break down makeup (not wipe it around), dirt, SPF, sweat, excess oils, and other impurities that may be on the skin.
Balms are perfect for dry skin types since they are so nourishing. But they are also highly effective on oily skin types as oil attracts oil! Therefore, they help to remove any excess that may be causing clogged pores or break outs.  The oils used in this formula are non comedogenic- which means they do not clog your pores.
Directions: Warm 1-2 pea-sized amounts of cleansing balm in your dry hands by rubbing your palms together for a few minutes. Once the balm has melted, gently massage it into your skin (yes, makeup and all!) for 30-60 seconds. Use slow, firm movements to work the balm into your skin. I like to move my hands in circles from my neck upward, but it's totally up to you. PS — Don't be alarmed when your mascara and eyeliner raccoons its way up to your eyebrows and down to your cheeks…it means the process is working. Take a clean washcloth and let it soak in warm water for a bit. Ring it out so it's damp (but still warm) and lay it over your entire face for about 30 seconds. The warmth and moisture will help to lift the makeup and dirt that cleanser has picked up. Think of this step like a mini-steam for your face! Then gently use that same cloth to wipe everything away. You can either leave it at that or go in with a second cleanser (such as my aloe and colloidal silver face bars).
Scent: lavender essential oil.
Each jar holds 3 oz of product 

Ingredients: olive oil, cetyl alcohol, mct oil, castor oil, emulsifying wax, shea butter, white kaolin clay, vitamin e, lavender essential oil, purple Brazilian clay.
Amazing
A little goes a long way. I wear full cover foundation and set with powder and a setting spray and eye makeup. This absolutely takes it off in one go and my face feels awesome and not stripped at all. This is now a staple in my nightly routine.
It really does the job !
I wear full coverage liquid foundation and this balm gets it off very easily. Great for getting that stubborn mascara off as well. MUST TRY :)