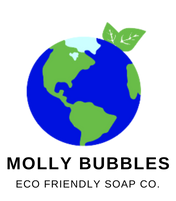 Quenched Face Moisturizer (6% Hyaluronic acid | 7% Collagen | Niacinamide | Vitamin C)
This is our largest jar yet! If you're using this purely for your face 3.3 oz jar should last you months.  However, feel free to use it anywhere you need extra hydration.
Based on our customers wanting something specifically for their faces- we designed this formula quite a bit different than our 'Hydrate Me!' moisturizer.
We also  myself on being very transparent on ingredients, so you know what you're paying for. This formula is consistently being upgraded as well with new and improved ingredients.  'Quenched'  made with 6% hyaluronic acid and is combined with 3% niacinamide (Vitamin B3),1% ascorybl glucoside (Vitamin C) and 7% collagen to give you the best hydration for that beautiful face!
They are scented with a light all natural cucumber fragrance to give it a spa type feel :).
Some fun facts about H.A.:
Did you know pure hyaluronic acid is naturally found in many different tissues and fluids in our bodies?
It was first found in the eyes believe it or not! Its purpose is to lubricate joints like knees and elbows. Oddly enough, you'll also find HA in the bright red comb on top of a rooster's head!
You can use it on your face, take it as a supplement, or even have H.A. directly injected as a filler.  And because it's found in synovial joints (which would be elbows and knees) people with stiff joints get H.A. joint injections!  Pretty interesting stuff, right?
Because we naturally produce hyaluronic acid, it is gentle enough for a wide variety of skin types. This is great news for those with acne-prone skin and breakouts- because it can also help to reduce the appearance of acne scars!
Hyaluronic acid also has an anti-aging effect because it helps restore dehydrated skin and adds plumpness back. It works similar to collagen, but absorbs better into your skin. Because of this 'Quenched' moisturizer is gentle enough for even sensitive skin. You'll find a little dab will do you!  It absorbs quickly, and will leave you feeling hydrated all day.
Directions for use: This formula works effectively on damp skin. Therefore, it is best used after a cleanser or shower. We've also noticed it makes an effective primer for any water based make up! You'll see better results if applied 1-2 times a day. Once in the morning and once at night after cleansing.
This is 3.3 oz of product in a 4 oz jar (therefore the jar will not be quite full)
Ingredients: distilled water, olive oil, emulsifying wax, mango butter, shea butter, glycerin, marine collagen, hyaluronic acid, niacinamide, optiphen (natural preservative), vitamin e, natural fragrance, champagne extract, blueberry extract, hydrolyzed silk, carrot seed oil, dragon fruit extract, mugwort extract, resveratrol extract, elderberry extract, hibiscus extract, calendula extract.
Acne-Prone Skin Approved !
I made sure to test this out for about a week. No breakouts & made my face feel so smooth before applying my liquid foundation. I also have combination skin and it didn't make me feel oily. The natural cucumber scent is so refreshing as well :)