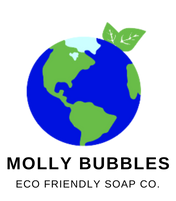 Brown Sugar, Silk & Honey (Face Exfoliating | Silk | Raw Honey | Sugar Whipped Scrub)
Scent: super light sweet coconut milk & sugar (Coconut milk -natural fragrance & the brown sugar has a sweet smell of its own)
* Please be aware of the heat. This is made of a transparent soap recipe that I designed myself and it melts at 110 degrees. Please reach out through the chat should you have any questions. Currently we don't offer ice packs because they are inconsistent.
This scrub was extra loved with extracts, hydrolyzed silk, raw honey, that your body will love! The sugar will gently exfoliate and leave you feeling clean, while the silk and honey will leave you feeling soft. Use a little or a lot.  There's no wrong way! 
This specific formula has added silk and honey- so it will feel rejuvenating on the face, but feel free to use all over.  If you do use it on your face, don't forget to follow up with your Hydrate Me! Serum & lotion =).  
Ingredients: Organic brown sugar, Sodium Cocoyl Isethionate, glycerin, hydrolyzed silk, raw honey, champagne extract, distilled water, coconut oil, cocamidopropyl betaine, stearic acid, sodium lactate, natural fragrance, optiphen (natural preservative).
❤❤❤❤
Love how it smells! The exfoliant is amazing. Gets the job done well! Thanks Mollybubbles! 😍
Sugar whipped scrubs
I ordered and received Molly Bubbles Brown sugar silk scrub and Oats and Honey Sugar Scrub.
They are amazing by leaving your skin so clean, soft and soft. The scents are so yummy! 🍯🥥