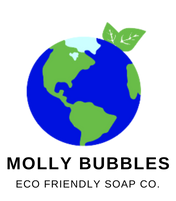 Golden Amber - AKA -Black Opium "Type"(Perfume oil Roller | phthalate free | paraben free)
Scent: sweet mix of coffee, vanilla, cream, cedarwood, and patchouli.
This scent is inspired by Yves Saint Laurent's popular Black Opium perfume. This scent can be masculine or feminine - which is the best part!
These small bottles are absolutely perfect for travel, your purse, or even a space saver in the bathroom!  The best part is- they are phthalate and paraben free. 
Each bottle holds .33 oz of product.
Ingredients: MCT oil, phthalate free fragrance, botanicals.
Love these!
I love love these rollers. I can refresh my favorite scent throughout the day. I keep them in several places, they are so convenient and smell heavenly!
Amazing Quality Products
My order came really fast. Loved the note in the box. The magnesium was amazing. The hydrating lotion is phenomenal. My skin feels like butter. The Pittie Pot works great and smells better. The perfumes smell beautiful. I will be a returning client for sure. Only complaint I wished the Pittie Pot went on smoother. Love these products. ♥️
I'm so happy you love everything! A tip for the Pittie pot —you can actually heat it up a bit if it's too hard. 5 second bursts in the microwave will help!:) (Depending on where you are in the world the texture can change because it's a natural product.) I hope this helps!