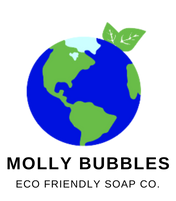 Frequently asked questions
Do you have soap for sensitive skin?
Every bar is specifically designed for every type of skin in mind including the most sensitive. My soap is at about 8.5 -9Ph. Therefore, the only reactions you may have are to specific ingredients if you have an allergy, so please be sure to read all the ingredients carefully.
What is in your soap?
The base of my recipe is olive oil, coconut oil, tallow, goat milk, aloe vera, shea butter and castor oil. I replace the water that most hand made soaps have with fresh goat milk and aloe.  I love to change it up often- so I will frequently add dead sea mineral mud, activated charcoal and other food ingredients whenever I can.  Because I like to change things often, please be sure to read all the ingredients listed :)
When I started this business, I made a promise to never use low quality ingredients of any kind. Therefore, you will always receive the very best!
How do I know when a particular soap will be released?
Social media is the best place to follow.  I'm not a fan of email announcements because (I feel) it gets lost in the 200 emails we all receive each day.  I do soap releases (almost) every Thursday at 3:33pm- Eastern time.  (So chances are if you saw one of my videos and came to the site and it's not here, it's not out as of yet. But please feel free to contact me if you have questions. I'm always happy to answer.  Please understand I'm growing rapidly and I'm a one woman show at the moment.
What's all the buzz over handmade vs the stuff at the store?
There is no alcohol, petroleum, or preservatives in handmade soaps. Unfortunately, these ingredients are commonly found in commercial soaps at your grocery store and can irritate, strip and dry out your skin. They are technically now classified as detergents, and humans weren't meant to wash their bodies in detergent...

I have bad reactions to things with fragrances... what should I use?
That is an extremely common problem with commercial soaps (the ones at the store with ingredients you have to google to see what they really are made of).  You'll be happy to know when I use fragrance oils, they are of the highest quality.  All of my suppliers are highly reputable, care about their products, and source ethically.  Best of all the fragrances I use are actually made for your skin & phthalate free. So if you've had reactions to essential oils or other natural oils- I would say go for a bar that contains a fragrance because it was designed specifically for the skin.

My soaps are 100 % handmade, beautiful, and offer an amazing and gentle clean feeling over your entire body. Every bar in the shop lathers easily with a rich, creamy, and bubbly lather. One thing to keep in mind- these are not tear free soaps. Therefore, keep suds out of your eyes.
How exactly does presale work?
Whenever I have a soap that is really popular, I don't want you to have to worry about missing out either! Therefore, with presale, you can pay for the item(s) up front and I will ship them when they are ready. This will apply to soap primarily because MY soap takes 2 weeks to cure. 
Do you ship outside of the U.S.?
Only the U.S. and Canada.
Do you do custom orders?
Not currently.
Cancellations/Returns/Refunds
Due to the nature of soap, I do not accept refunds or returns. Cancellations will not be accepted after the order has been shipped. Refunds will not be given for change of mind. Refunds will not be given for allergies or reactions. I state every ingredient clearly on the label, therefore please be sure to read the descriptions! =)
If you have made a mistake in your address and the package has already been shipped - it will get returned to me. Therefore, you'll need to pay the shipping again to get it resent -sadly, they don't just let me correct the address =( and resend. If the mistake happens before I have shipped it - please contact me asap so I can fix it for you! =).
If items arrive damaged or incorrect please reach out so I can rectify the situation! I'm here to help :)
For all customer service & general inquiries please contact us below. We will be in contact you within 24 hours.